NISSAN INTELLIGENT SAFETY SHIELD® TECHNOLOGIES
INNOVATION THAT LOOKS OUT FOR YOU
How does Nissan make you feel so safe, even in its smallest compact vehicles? The answer is simple: Nissan Safety Shield.
HOW IT WORKS
Nissan Safety Shield is a technology created to monitor driving conditions, respond quickly in any situation, and protect you and your passengers. No matter if you are in a large SUV or a compact coupe or sedan, Nissan Safety Shield will make sure you get to your destination safely.
Video Caption: Nissan's Safety Today | What happens when you invite everyday experts to test out Nissan's Intelligent Safety Shield Technologies? Watch to find out, and see the Blind Spot Warning System, Intelligent Forward Collision Warning, and Automatic Emergency Braking in action.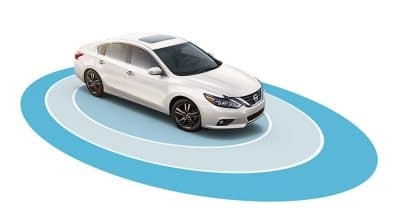 MONITOR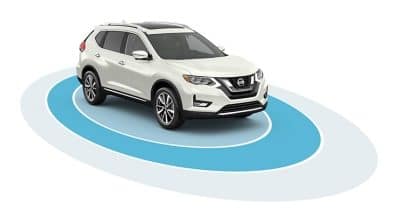 RESPOND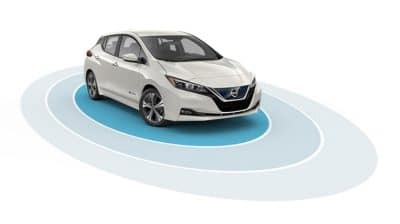 PROTECT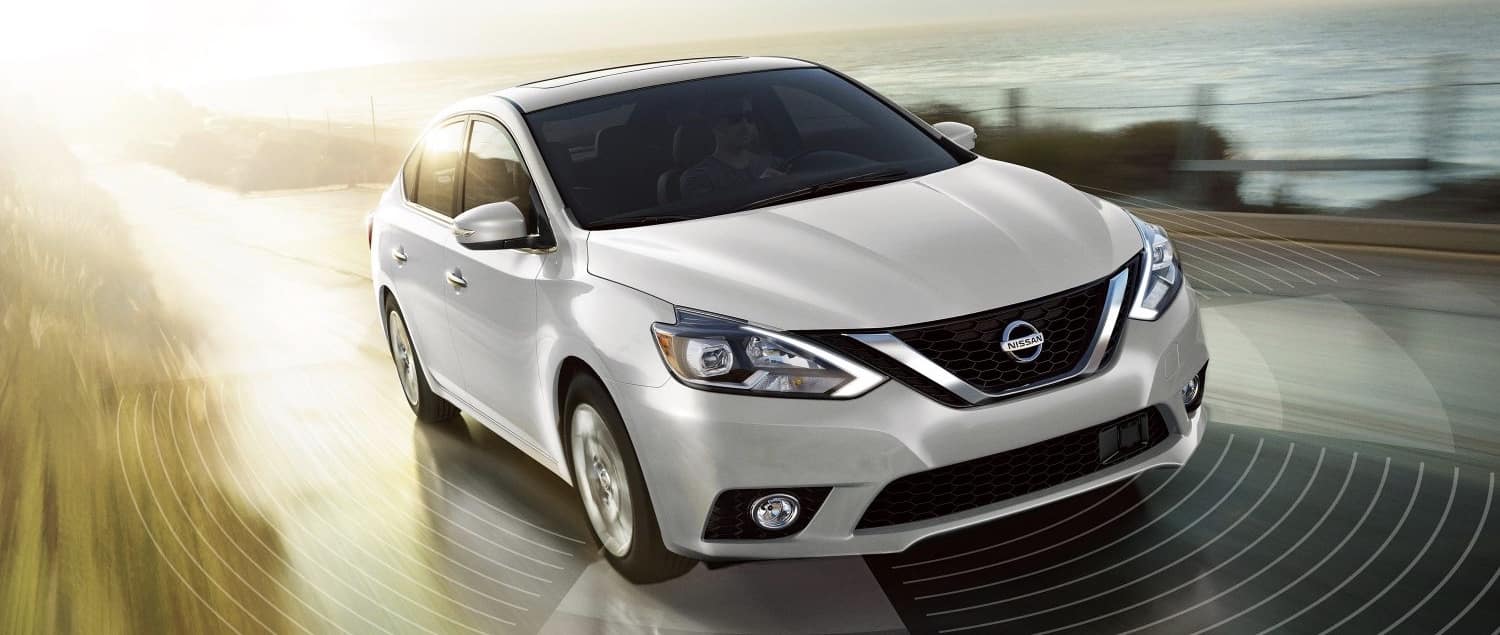 MONITOR
Nissan has thought of everything to make your driving experience a safe one. The monitoring features are designed to detect any unpleasant situations and to prevent anything from spoiling your day. Let's review some of the major features Nissan Safety Shield has to offer!
The blind spot warning shows on the Advanced Drive- Assist Display in your vehicle. It will prevent you from getting too close to any cars that may be sneaking up beside you.
The predictive, forward collision warning technology is able to detect not one, but two vehicles in front of you for dangerous situations. Both a visual and audible warning will alert you of the trouble ahead.
Nissan has your back with the rear cross traffic alert. This sensor allows you to back up your vehicle with ease.
Intelligent cruise control will adjust speeds based on traffic, providing you the ability to just sit back and enjoy the ride.
The driver attention alert warns you when you are getting tired by showing a picture of coffee cup. Fatigue in drivers is the number one cause of accidents, so this feature is especially important.
The tire pressure monitoring system is constantly measuring the air pressure. Knowing when your tires need a little TLC will help with the longevity of tires.
The front and rear sonar system makes parking in any spot a breeze. The Around View® Monitor provides a 360 degree view of your vehicle and the RearView Monitor makes parallel parking a cinch.
Automatic Emergency Braking will decrease your speed in dangerous situations and help you stay in control.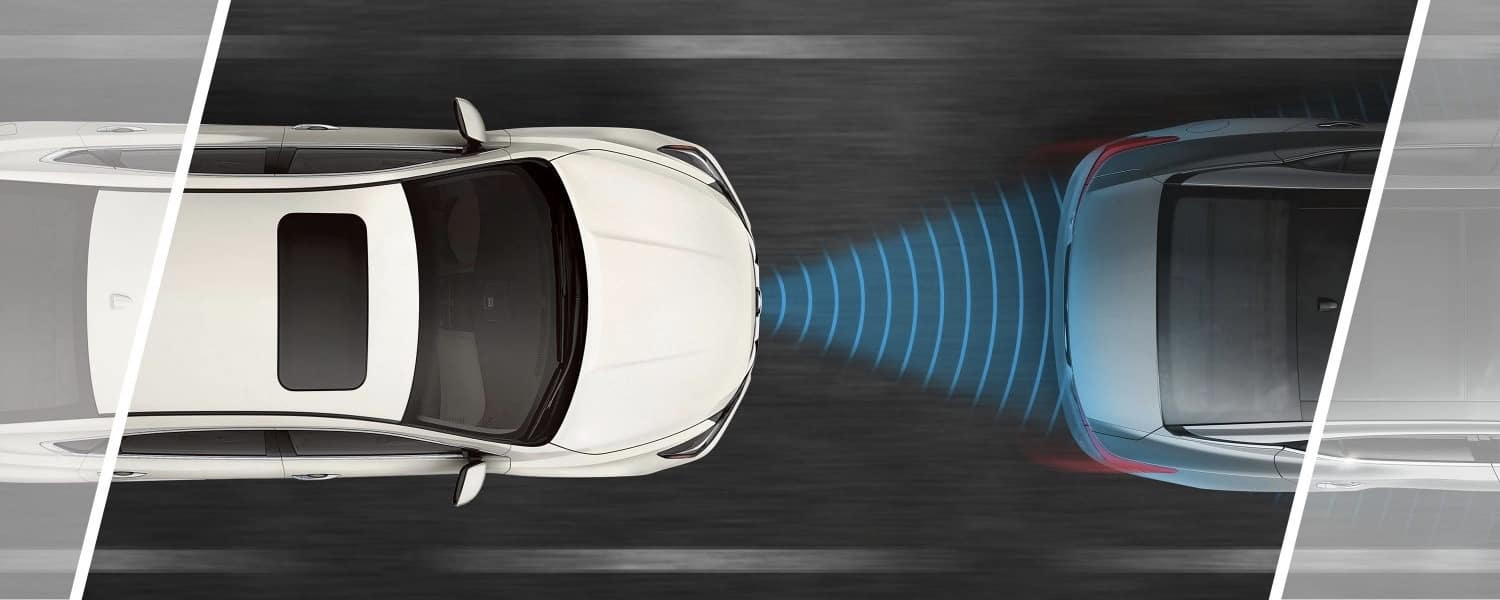 RESPOND
Responding quickly when on the road is a must. Nissan Safety Shield is here to help you stay in control of your vehicle at all times.
Vehicle Dynamic Control keeps your car from veering in any direction.
Traction Control System reduces wheel spin when your tires are having trouble gripping the road.
Anti-Lock Braking System helps you brake quickly, even in the worst weather.
Electronic Brake Force Distribution evenly distributes brakes throughout the car.
Adaptive Headlights sense when you need a little light shed on the driving conditions.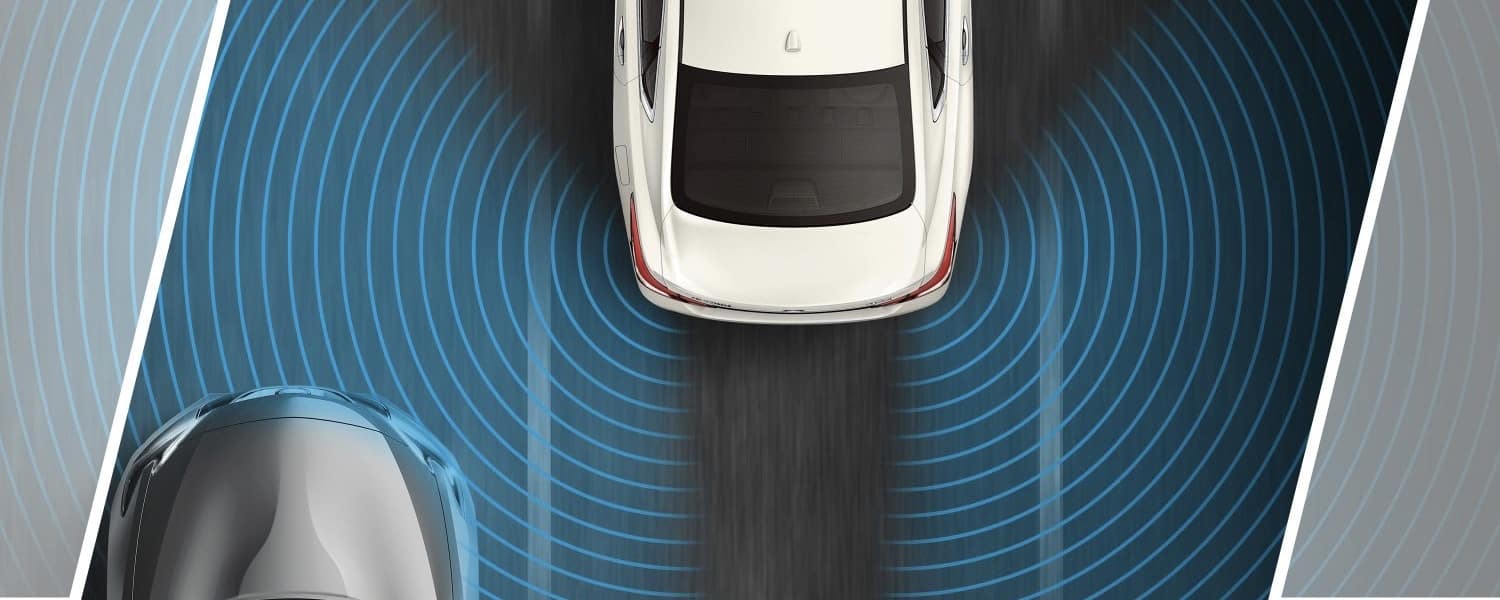 PROTECT
Protecting you and your passengers is the number one concern of Nissan Safety Shield.
The Nissan Advanced AirBag System provides a dual-stage frontal airbag system and includes seat belt sensors. The airbags adjust their infiltration rate based on the impact of the accident.
The Snug Kids Child Safety Guide keeps parents' minds at ease when choosing a carseat. This guide provides a list of car seats that best fit into the car. The LATCH System for car seats is the newest technology for putting car seats in safely.
LEADING THE WAY TO A SAFER CONROE
Keating Nissan has been happily serving the people of Houston, Conroe, The Woodlands, Victoria, and College Station for years. Come by our store and you can see Nissan's latest technology in action on your next test drive. You'll not only feel safe, but you'll also be riding in style.
Nissan Safety Shield Ready Vehicles