2019 GT-R Overview
The 2019 GT-R has made its entrance at Keating Nissan. This hugely popular sports luxury vehicle has won over legions of fans for its perfect blend of performance and style. The 3.8L Twin Turbo V6 engine is anything but ordinary, clocking in with up to 565 horsepower. All wheel drive is standard, giving you the traction required for top shelf performance. Nissan's passion for the GT-R is evident throughout the vehicle's body. In fact, every engine is completed with a plaque that names the craftsman that assembled it. This attention to detail produces an unparalleled result that's so much more than moving you from A to B. The GT-R is about truly savoring every aspect of the driving experience. Stop by Keating Nissan today because we're thrilled to talk about the new 2019 GT-R.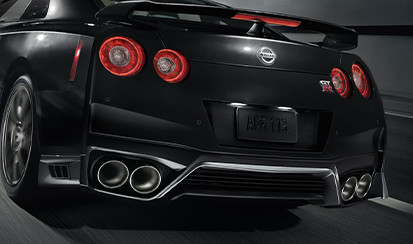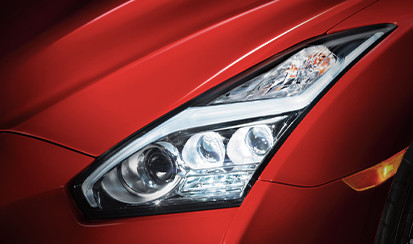 2019 GT-R Exterior
The GT-R boasts a stunning sequential 6-speed dual clutch transmission. This track ready addition creates unbelievable performance and unsurpassed handling. The included Brembo braking system brings durability and reliability to this high performance supercar. The rear of the GT-R sports a sleek carbon fiber spoiler. It works to improve the vehicle stability when driving and can create downforce. The 6-spoke Nismo alloy wheels carry you down the road in true style, and their lowered stance puts you at the center of the action.
2019 GT-R Interior
The interior cabin of the 2019 GT-R is a sight to behold for auto enthusiasts. It delivers three different performance-enhancing driving modes, a classic dashboard layout, and comfortable racing inspired seating. Drivers can stay informed with up to the second information from one of the five multi-purpose display screens. The included Nissan Navigation system makes discovering new places easier than ever. Directions are intuitive and easy to access with voice command.
2019 GT-R NISMO
The 2019 GT-R NISMO brings together extreme performance and supreme craftsmanship for the track racing enthusiast. NISMO adds an eye-popping 600 horsepower 3.8L DOHC 24-valve twin turbocharged V6 engine. This trim even modifies the existing body structure, augmenting it with an aerodynamic carbon fiber front and rear fascia, side sills, and end-mounted spoiler. This cockpit is another mind-blowing experience. You'll admire the NISMO Recaro leather trimmed front seats as you expertly carve any roadway. They feature synthetic suede inserts that leave an unforgettable impression. NISMO is the ultimate sport-tuned sports car for die-hard enthusiasts only.
Keating Nissan
No matter where you live in the greater Houston Area, including The Woodlands Victoria, and College Station, Keating Nissan is ready to service your vehicle. We carefully examine your situation and work to create a comprehensive financing plan. Get your next car in a knowledgeable dealership setting like Keating Nissan. We work hard to make the process stress-free and simple. Make an appointment to see the GT-R for yourself today. Brace yourself for the new 2019 GT-R, for sale now at Keating Nissan with a starting price of $99,990.